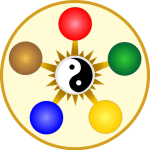 We specialize in working with people, like you, regarding Wealth Management Retirement Planning.  Onesta Wealth Management is a registered investment adviser located in California.  We can service clients across the United States.
Onesta provides financial planning services to the greater San Francisco Bay Area.  We are located in Campbell, California, which is the heart of Silicon Valley.  Campbell if fully encircled by San Jose, California.
We are a fee only Registered Investment Advisor.  We look forward to connecting with you soon.  We are committed to exposing the "snake oil salespeople"; do you know what we mean?
As a fee only firm we are able to provide comprehensive financial plans, asset management and of course customer service you would love.
These three Brief Videos share our view of working with clients, please enjoy!
Five Key Elements: (these videos go a bit deeper about our comprehensive planning)
Helping Individuals and Families Thrive with Grace & Ease
Click to view an overview of our Five Key Elements or see each one below
We have an exclusive five key element design.  Like spokes on a wheel, if one element is weak then there may be a pending failure. Wealth Management Retirement Planning can be complex.  However, if we could show you a way that makes this process simple and easy – would you be interested?
We have seen people who have been surprised by the challenges they face in retirement. When the first spouse passes away (dies) the surviving spouse is often tossed into a whirlwind.  A whirlwind of paperwork and financial reality checks. We highly recommend a 2nd opinion before one of you dies.
Income
Taxes
Health
Estate
Legacy
There are many places you can learn more about us.  Google certainly has much information from us including videos on YouTube. And we are growing our Google places listing Our others sites are fully populated with useful information, consider visiting them: iXray Social Security iXray Retirement iXray Tax Solutions Calrima Financial IRA Jedi iXray Annuities
As we add more content to this site we would like to keep you informed.  If you would like to be kept updated on all that we are up to you can add yourself to our newsletter. It is as simple as filling in the form to the right.
We will gladly send you any of our booklets.  We have booklets on Avoiding IRA Distribution Mistakes, Annuities, Life Insurance, and even have a booklet on Social Security planning. 04 Privacy Policy Notice 2012  – our official privacy notice 05 Form ADV Part 2A 2B  – our official ADV Part II Brochure.